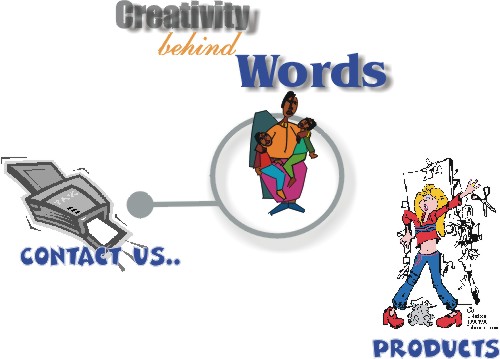 So...you want to reach the people who never borders...!
You've heard of lateral thinking - solving problems by unorthodox methods.
Well, we would like to put a case for `lateral media planning'.
Perhaps the best way to reach your target market is by targetting
a different group : "The Influentials".
The who - They are a bunch of people or guys who exert an influence
over other people. They can be manager, marketing executives,
mechanic, doctor, girlfriend or even 'mamak roti canai' too!
While they all tend to be quite adventurous consumers in
their own right, they have one thing in common - they give advice
to others.
The what - You also can have "things" to get your market...it can be flyers,
advertisement, give away things, souvenirs, notes and million other we call things..
This we call advertising. And we are the one who makes your advertising
colourful, attractive and charge at a very reasonable cost.
Our team are very professional, young, energetic,
creative at art and fills the world with brilliant of ideas and concept.
So when you're thinking of advertising, think us!
think advertising...think us!

113, 1st floor, Wisma SESB, Jalan Tunku Abd Rahman,

88673 Kota Kinabalu, Sabah

e-mail : livcolour@hotmail.com

website : members.tripod.com/livingcolour/

-----------